Before a project begins, we create a relationship. We get to know you, and you get to know us. We listen to your needs and put together a game plan for the project before touching our keyboards. But first, check our sharp, beautiful, top-notch projects.
Check our main services: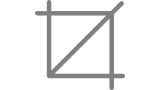 Design


Development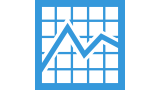 Online Marketing

Digital marketing strategy, SEO & PPC, Content strategy, Social Media & Community management.
Our approach is one of those that integrate long-term vision, business development and focus on results.
Your advantage: we deliver healthy stories with productive upshot.
Digital marketing strategy

We craft strategies to build long term success, by creating meaningful experiences that we could measure and adjust.

We are planning a big success story so we can grow together.

SEO & PPC

More traffic. Bigger sales. Better conversion rates.

We deliver only strategies required to get amazing results.

Content strategy

Your brand deserves a voice that can shout proudly that's a lovemark.

Agile, lean and enthusiastic, our team will manufacture the best content strategy that your business can get.

Social Media & Community management

Get your business new clients by involving them into eyecatching stories.

We generate compelling content, moderating and managing community engagement, with focus on cut-through, shareability and message relevancy.
Falling in love is hard to do.
Being your IT partner, we will show you the smartest way to fall in love with your new refreshed business or start-up idea.
Have an idea? Let's chat!