Deep expertise born out of hundreds of thousands of hours of development experience. True partner at every step of your online business. Nice to meet you!
MEET OUR TEAM: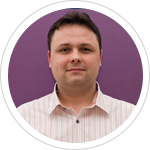 Sorin Stefan
CEO , founder
Working hard to prove that with the right team and the right mindset, everything can be done. People-oriented and problem solver he's always looking to develop and implement the best e-business solutions that would help companies increase their competitiveness on the market.
Hobbies: aquarium hobbyist, photography, tennis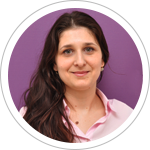 Laura Stefan
CFO
Amazing skills in all aspects of accounting, financial and people management. The projects that combine both finance and IT are her favorites. She's also in love with acronyms like P&L, CF, IFRS, M&A, ERP, CRM.
Hobbies: crosswords, reading, people, artificial intelligence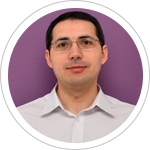 Lucian Nan
Software Engineer
Detective software writing code used on custom programs developed in-house. He's also designing the step-by-step flowcharts for computing systems that show how program code must be written in order for it to work properly.
Hobbies: computers, technology news, sweets, family movies.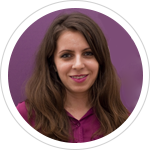 Iunia Biziitu
Software Engineer
Soft development of robust, scalable code by her seriously talented skills on PHP technology.
Hobbies: great adventure books, happy-end movies, musicals, jazz age, Rome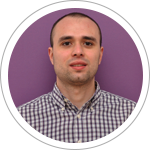 Mihai Radu
Software Developer
Enthusiastic Developer transforming substantial visions and smart ideas into flawless web pages, using the newest technologies (HTML 5, CSS 3, JavaScript).
Hobbies: sport, psychological movies, very-good music and the efficient NLP (Neuro-linguistic programming)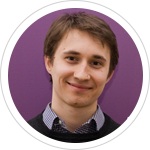 Silviu Zero
Marketing Designer
Modern minimalist devotee doing visuals for marketing campaigns, social media, newsletters, Landing Pages and all sort of design templates.
Hobbies: theatre, Romanian film, contemporary history, adventures in other countries, modern poetry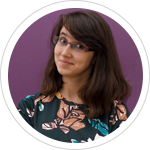 Georgiana Ciofoaia
Community Crafter/ Social Storyteller
Versatile copywriter, delighting clients with delicious crisp copy and tangible business results. Translating the product into solid customer benefits and engaging them into her stories.
Hobbies: chocolate, ballet, watches, Jonathan Coe, Bucharest, thick books, fado.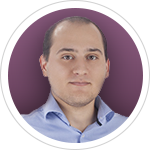 Sebastian Cosmor
PPC Specialist
Performance Media Executive building and improving strategies on online channels like Adwords, Facebook. KPIs are his Gods while he's crocheting SEO strategies or putting together creative campaigns.
Hobbies: nature photography, PC gaming, parties, adventure movies.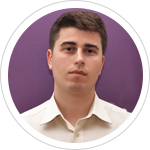 Ciprian Harabagiu
Business Developer
Skilled business developer in charge with client prospecting, analysis and development opportunities, as well as brand placement, new client acquisition, market expansion and awareness.
Hobbies: Travelling, Sports, Technology, Photography, Puzzle, Origami, Hiking
Have an idea? Let's chat!